Books
Many visitors have inquired about purchasing Glen's books. You'll be happy to note that they are available for purchase from Heritage Group Distribution. To order, simply click the titles of the books to access the Order page for that book.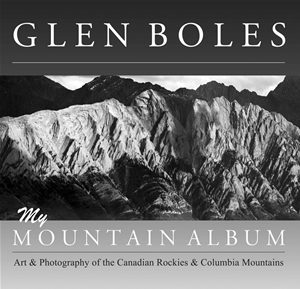 Glen Boles My Mountain Album
A coffee table type book of black and white photographs and art of the Canadian Rockies and Columbia Mountains.
SOLD OUT — Originally available through Heritage Group Distribution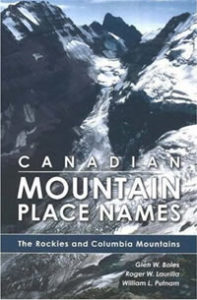 Canadian Mountain Place Names
Co-authored with Bill Putnam and Roger Laurilla
SOLD OUT — Originally available through Heritage Group Distribution